Top posting users this week
Most active topic starters
We just found out that we may have another hive to go get. It is in a tree 5 miled from the house. The lady posted it in the classifieds. We are going this afternoon to talk to her about it. I will post pics as soon as I get them. It may be this weekend before we go get them as we have to cut down the tree.
Junior is excited about it as that will make three hives for us the first year.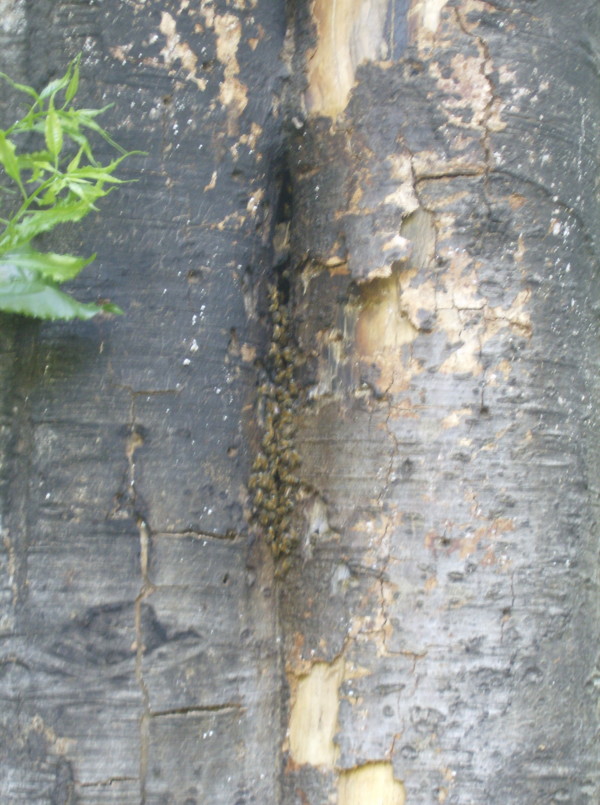 This is a pic of the hive from yesterday. It is in a huge beech tree. We are going Saturday to cut it out of the tree and try to get them. The lady has small children and is nervous about them being there. They are a split off of a hive that he mother in law has. her father in law died a couple months ago and no one has worked the hive since then. Junior said this is going to take all day and alot of nerves. This tree is not hollow but they have a little space in there they are working. We have to use a chain saw right up on the bees to get them out. I will post pics and all when I get them.
---
Permissions in this forum:
You
cannot
reply to topics in this forum