Top posting users this week
Most active topic starters
Just for fun and memories:This was a foal we had several years ago.. probably 20 years ago! I was much younger then lol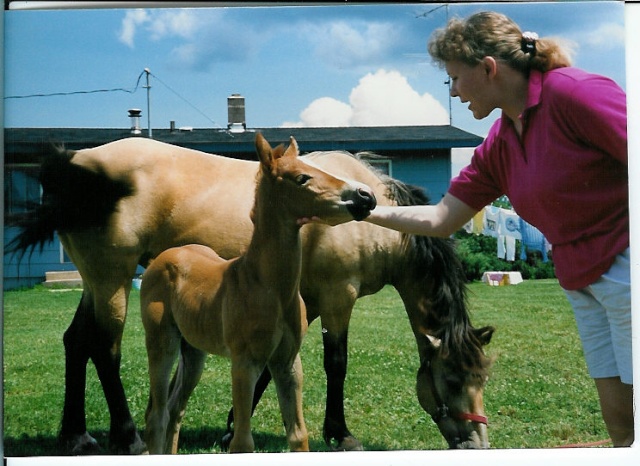 Picture of a fawn I took from our living room window one winter:
A couple of years ago we spent two months camping, and only came home occasionally to water plants and wash clothes. Seems the deer had taken over the yard, and found our two dogs to be intruders. (we had them camping with us). She was evidently chasing the dogs away from her fawn...! I had a chance to grab the camera and get a quick shot.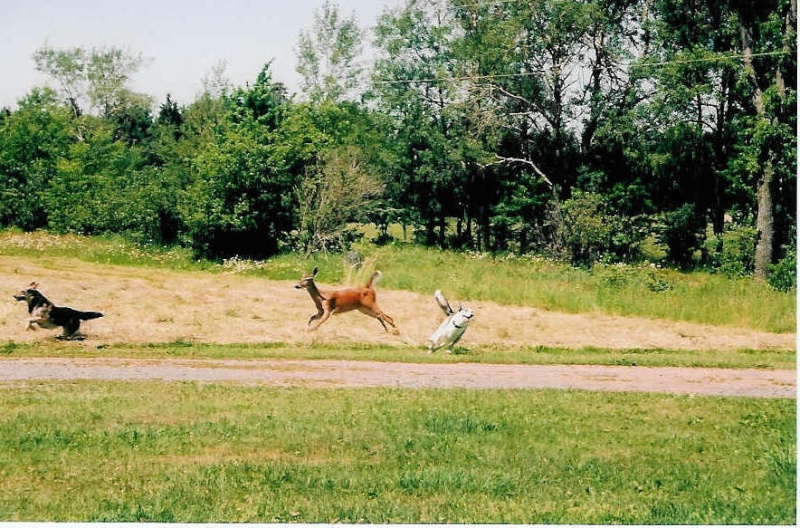 WOW! What awesome pictures. I've always wanted horses, but we were never in one place long enough, now we don't have enough land for them and everything else.

_________________
Sonshine
He who cultivates his land will have plenty of food,
but from idle pursuits a man has his fill of poverty
Proverbs 28:19[b]
I have two you can have lol They do not need that much land and make great portable lawn mowerws. Bell is mad at me this morning because it took us so long to move her fence. She stood there and watched us pacing back and forth. I went to pet her she lifted both front legs and her head. Then she tried to snap at me. After we let her out she was fine with it. She is just not going to like me no matter what I do. Pistol on the other hand wanted all kids of love this morning. I think he thought I had biscutis for him.
lol, funny how they all have their own personalities! We had several horses over the years, only one that was a biter.. I could see him from the kitchen window when the girls would go out to get him.. he would sorta threaten them by stretching out his neck and flapping his lips at them.. He especially did not like my hubby.. bit him on the butt once. But when he knew he wasn't going to get away with it, he'd back off. Had the smooothest ride.... all black, really beautiful. The girls were just 4 and 8 and they'd spend hours with those horses, I don't know how I let them do that now as I look back on it. The 8 year old was a natural, she'd ride all day long with her cousin who was just a couple of years older... good memories!

Sonshine, they are neat to watch.. Even mini horses would be fun, they can be trained to pull carts, etc.. There's something about girls and horses.. Funny, I was never the 'farming' type, two of my sisters were. My younger sister said she never thought she'd see the day that I had horses and cows lol.. But it was the kids that pushed for them, and lots of people here had them then.. and there were hardly any fences, we could go through the back way. Now everything is pretty much fenced in.
I love pics! Those are AWESOME!

_________________
Becky

God's Will be done Always, in All Ways.

beccachow




Posts

: 134


Join date

: 2009-05-08


Age

: 53


Location

: Maryland



Thanks, Becky! They are a few of my favorites!
---
Permissions in this forum:
You
cannot
reply to topics in this forum