Top posting users this week
Most active topic starters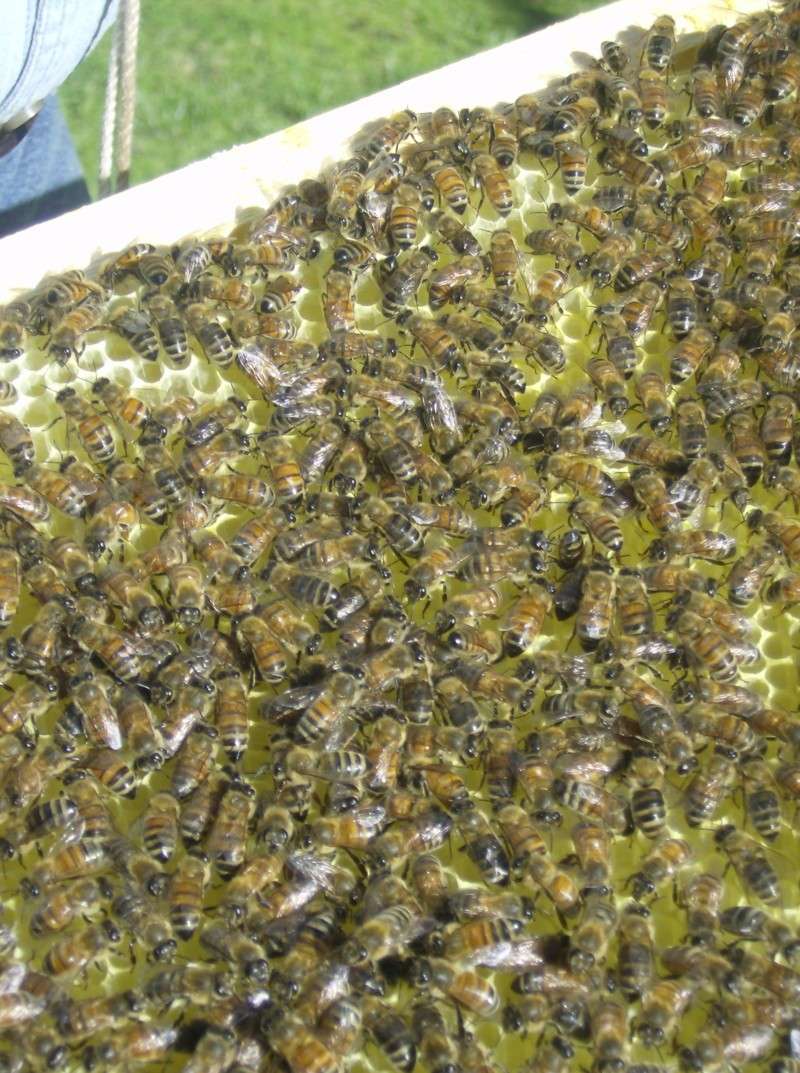 First pic is a thousand bees atleast on one frame. The yellow suff on the frame is called bee bread. They eat that too.
The second is hubby taking a frame out.
Third is waht they call queen cells. That is where they lay new queens. They were removed to prevent swarming. We are adding an honey supper and the queen excluder this Friday if the weather is good.
---
Permissions in this forum:
You
cannot
reply to topics in this forum