Top posting users this week
Most active topic starters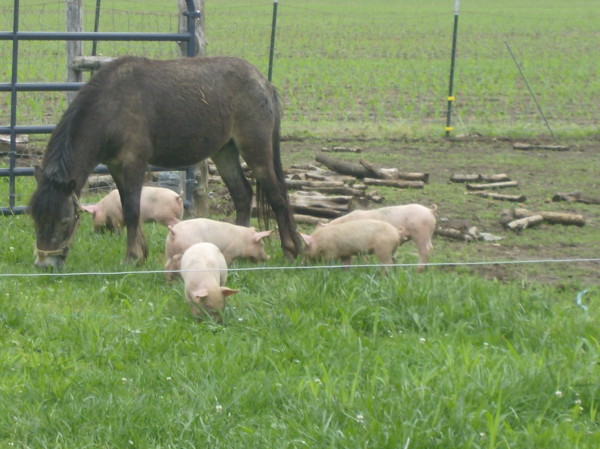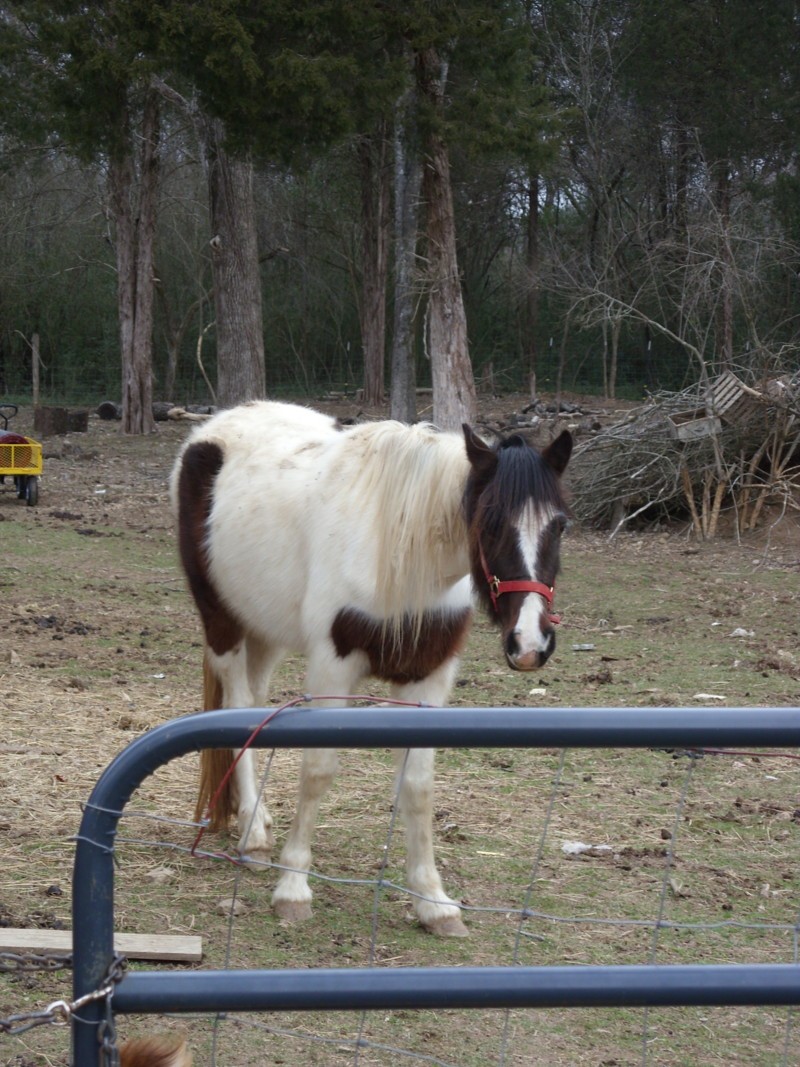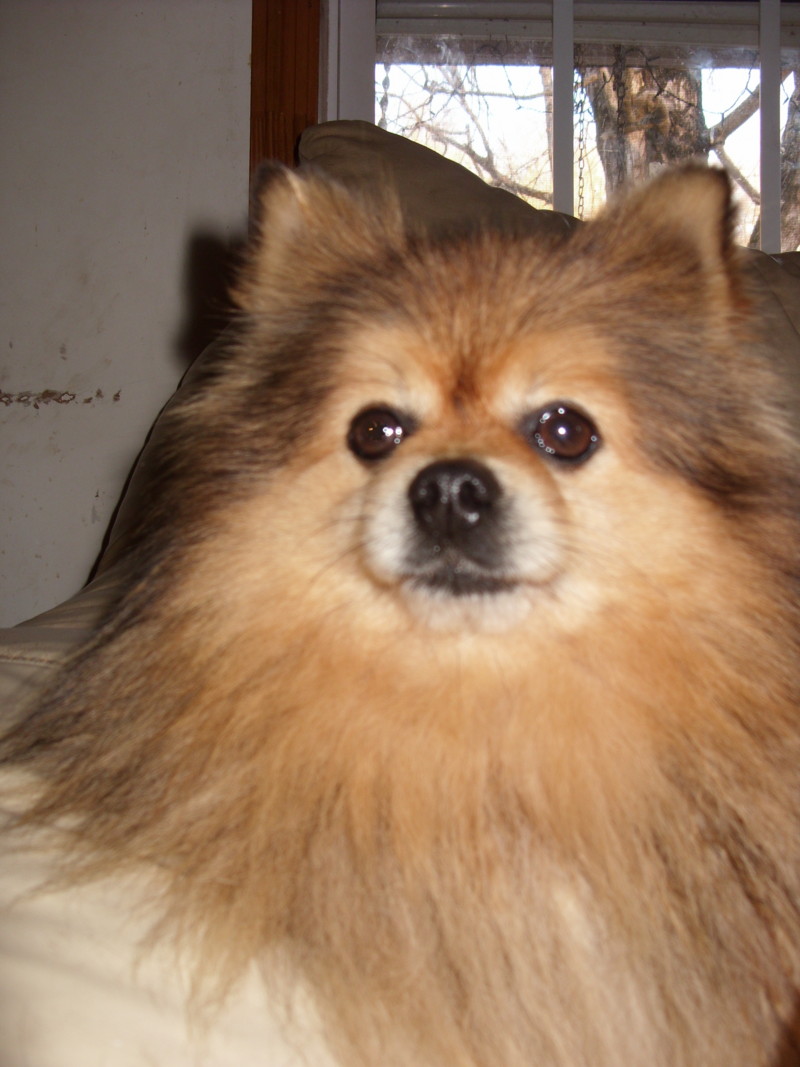 The first one is Pistol. The kungfu pony. (He has super hero complex like my 4 year old) The thinks he is bigger than he is. He is a mini horse and likes to kick at others when it is feeding time and they are at his bowl.
The second one is Bell. She hates the color purple but loves you if you slip her a biscuit or vegetable peelings. She was our free to good home horse. She needs some work on her manners but is getting there with time and special attention. She is gaining her weight back slowly and loves to roll in the mud. That is why she looks dirty here. We brush her and she rolls as soon as we leave the area.
Third is Handme. He is a special dog. He plays house and hot wheel cars with the kids. He protects the live stock. Was stolen and returned. Not haveing been fed or watered for 7 days. Covered in blood not his. The vet said he is a very strong willed dog. That the blood was probably from the person that stole him. The sherrifs office said it was a pit bull ring that stole him. I posted it on the local newspaper online board that I knew about the truck and he was returned the next morning.
Fourth and certainly not least is Smokie. This pic is him in full hair. He is now shaved. He is a double haired pom. I had little fluff balls all over the house after the first week of him being here. He was a gift from Junior's aunt. She raised them and was getting out of it. He is fixed and house broken so he moved right in and took up residence here. He loves to play with the baby pigs. He leads them around every where and thinks he is one of them.
The fish and the newt will not stand still for pics so I gave up. The newt is adjusting really well and found a spot under a rock where he can hide from us and stay half in the water and half out.
Last edited by amybyrd21 on Thu May 14, 2009 11:20 am; edited 1 time in total (Reason for editing : spelling)
All the pets are so cute! I have to get a picture of mine up for everyone.

_________________
Sonshine
He who cultivates his land will have plenty of food,
but from idle pursuits a man has his fill of poverty
Proverbs 28:19[b]
They're great! I'm partial to Handme. Glad you got him back!

godsgapeach




Posts

: 19


Join date

: 2009-05-13


Age

: 51


Location

: east central Georgia



They're great! What breed is Handme? And why would pit bull ring want him, for fighting? that is terrible, and I'm so glad you got him back!!

The pom is cute, and the horses.. oh, I wish we still had horses. We sold the last 2 in 1999 when our youngest daughter graduated. She just wasn't into it any more. But they are so beautiful just to watch.. just love 'em. Maybe one day if dh and I are both feeling better, if that happens, we could get into minis.. we will see!
Handme is a pyrennesse mix. They said he had all that hair at his throat and that the pitbull people like that in a dog. He was attacking the truck for weeks when it pulled in the drove way. The sherrifs Dept thinks they used a female dog to lure him away. I finally got him back to his right weight. The horses and I are going around and around. They both have attitudes. Hubby and my brother in law have worked with horses like this for years. So he got these for the kids. Now he has to start working with them a little more. I am going to start to work with them too. (Not my favorite thing) I got kicked in the knee by Bell when Pistol bite her to get to te fed room door when we first got them. I have been leary ever since.
I had two chow chows (now only one, my one baby went to the Rainbow Bridge) and feared for them when I lived in a more "urban" area. Chows are always stolen to fight pits, for the same reason you stated: the fur around their necks allows them to live longer and fight harder. It is tragic, and I am so glad you got your dog back; so many people don't

.
I love your pics!!!!!

_________________
Becky

God's Will be done Always, in All Ways.

beccachow




Posts

: 134


Join date

: 2009-05-08


Age

: 52


Location

: Maryland



Bell looks like a Mustang. The shaggy coat is very common in wild mustangs. I am partial to her.
_________________
~~~
Jaynee
~~~

Medicine Mom

Admin




Posts

: 86


Join date

: 2009-05-07


Age

: 62


Location

: Oregon, God's country



You can have her lol. She hates me but we are getting better at it. That is my $36 dollar horse. We got her for free and had to go get her. It cost $36 dollars and half the day to go get her. She is a great horse she just ha some anger issues that we are working on.

---
Permissions in this forum:
You
cannot
reply to topics in this forum