Top posting users this week
Most active topic starters
Here is a little starter information on bees. The bees are from the Apide family. There are four classes under this Apini (honey bee) Euglossoni(orchardbee) Bombini (bumble bee) and Meliponiae (stingless bee). They are under the social class of euoscial (specialized). This is where ants and termites also fall.
This is why they are socialized. They have a queen, her daughters (the steril workers) and drones (the male workers.) Longevity of the female queen coexsisting with her off springs. Presence of reproductivecaste (two females and on male)Sibilings assist in brood care. Progressive feeding of brood instead of mass feeding.Division of labor, whereby queens lays eggs and workers preform all other duties. Nest and shelter construction, storage of food. Swarming as a reproductive process. Perennial nature of colony. Communcation amongst colony memnbers (the bee dance)
There are a few diffrent types of honey bees. The Italian Honey bee (most commonly kept in US), Carniolan honey bee,Caucasian Honey Bee, Buckfast Hybrid Honey Bee, Stareline Honey bee, and Cordovan.
The life stages of a bee are as follows: egg, larva, pupa, and adult bee. The life span is diffrent per class of bees. The queen can live from 2 to 4 years. Workers in the summer 15-38 days and in winter 140-320 days. And the drone 4-8 weeks.
Inside the hive they draw out cone to store brood in and to make honey. They make a special cell for the queen egg. It looks like a cone and the cells are bigger than that of the regular bees.
The hive has several parts to it. There is the outer cover, inner cover, shallow super, frames, deep super or brood chambers, bottom boards, entrance reducer, and hive stand (optional). We use concrete blocks for our hive stands. I am putting on pictures of some the parts (I do not have the inner cover or queen excluder pics as of yet.). There is also a queen excluder. This keeps the queen from getting to the honey you intened to eat. She can not get thru the little wires and therefore can not lay brood in the honey. The frames come in diffrent sizes. They are what are called top bar frames. The top bar holds them in place in the super. There are several types of foundation for your frames. There is wax,plastic (has wax sprayed on it) and there are some people that go foundationless.
Equipment to get started. Several companines sell a beginners kit. These are great. That is what we started with. We got the one that had the whole hive but you can order just a small kit to get started. You need a hive, (two supers atleast), smoker, feeders, hive tool (mini crow bar looking thing), gloves, veil, a good book on bees, and a calm nerve. When you get this together then you order bees. You need to order them in Janurary from most places to be put on a list. Or if you are lucky you can get swarms free. People call the bug companies and the AG office to have people come and get them. It is illegal to kill bees in the USA. This is a great way to get started. Just call these places and ask to be put on a list.
Most of the time a swarm is not aggresive. (note most of the time here please) You spray them with sugar water to keep them busy and shake them into a box. Most of the time people use supers with the entrance completely taped up. Best to move at night but if you are far away from home go ahead and move them. Please make sure you are wearing your veil, gloves and have your smoker.
When you start a new hive you have to feed it for a while until they get started. You need clear corn syrup and sugar water for the feeders. They slip into the entrance of the hive. You mix up 3 to one sugar then water. ( one part water three parts sugar) You put some of the corn syrup on the frames and foundation.
i will cover all of the things needed and how to do it in the next few weeks. I will put pictures in also so it is explained a little better. This is just a general overview of bees.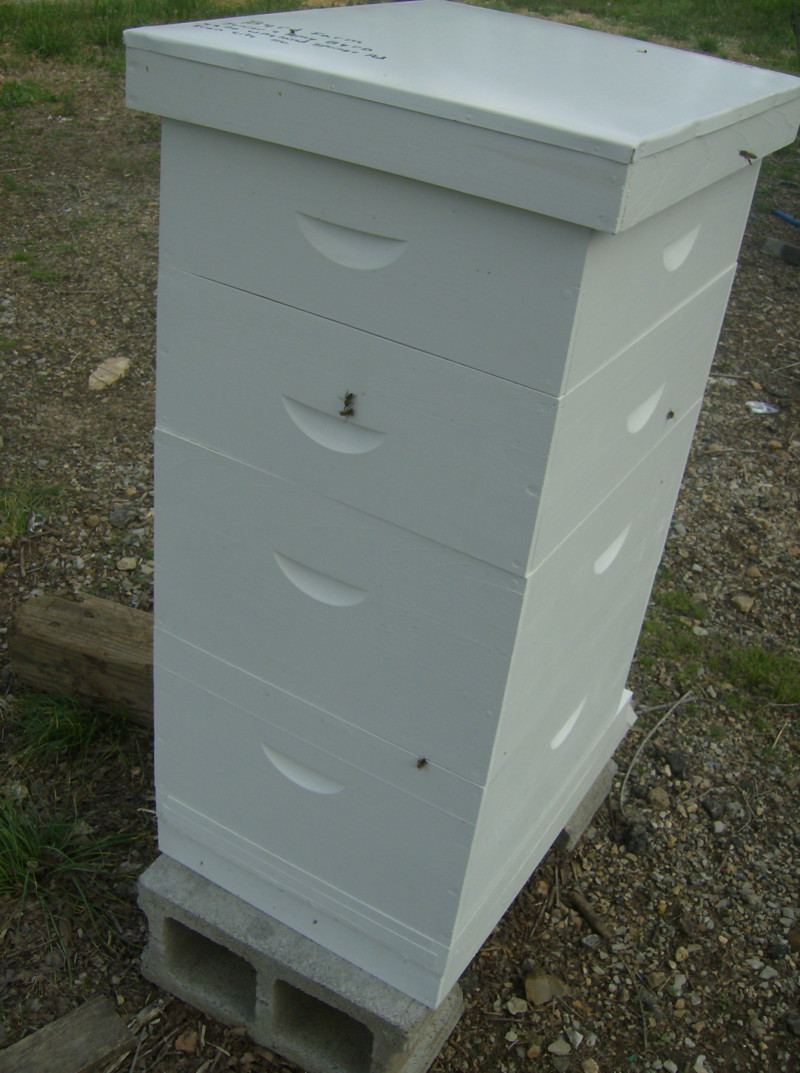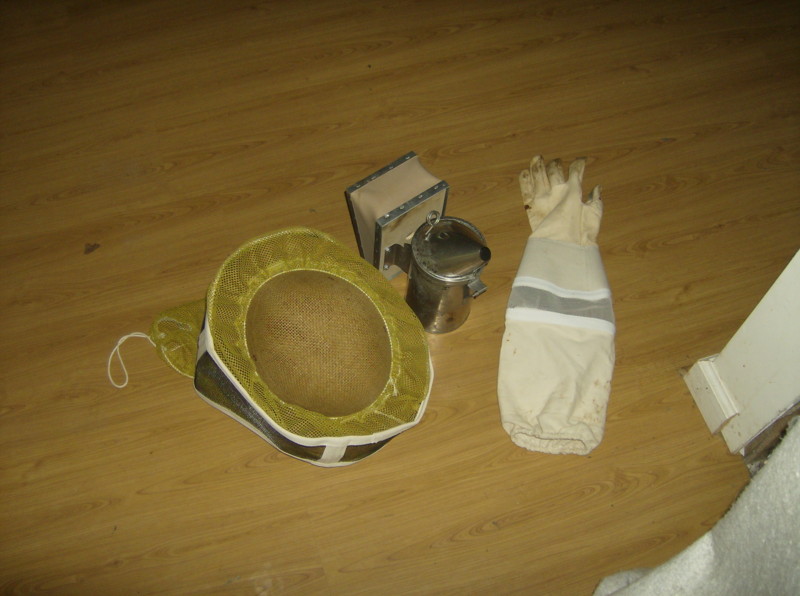 Awesome! We are really wanting to get started with some bees.
---
Permissions in this forum:
You
cannot
reply to topics in this forum