Top posting users this week
Most active topic starters
My husband has been working on a pop can solar heater. It works but we need soalre to run the fan. (We are working on that part of this.)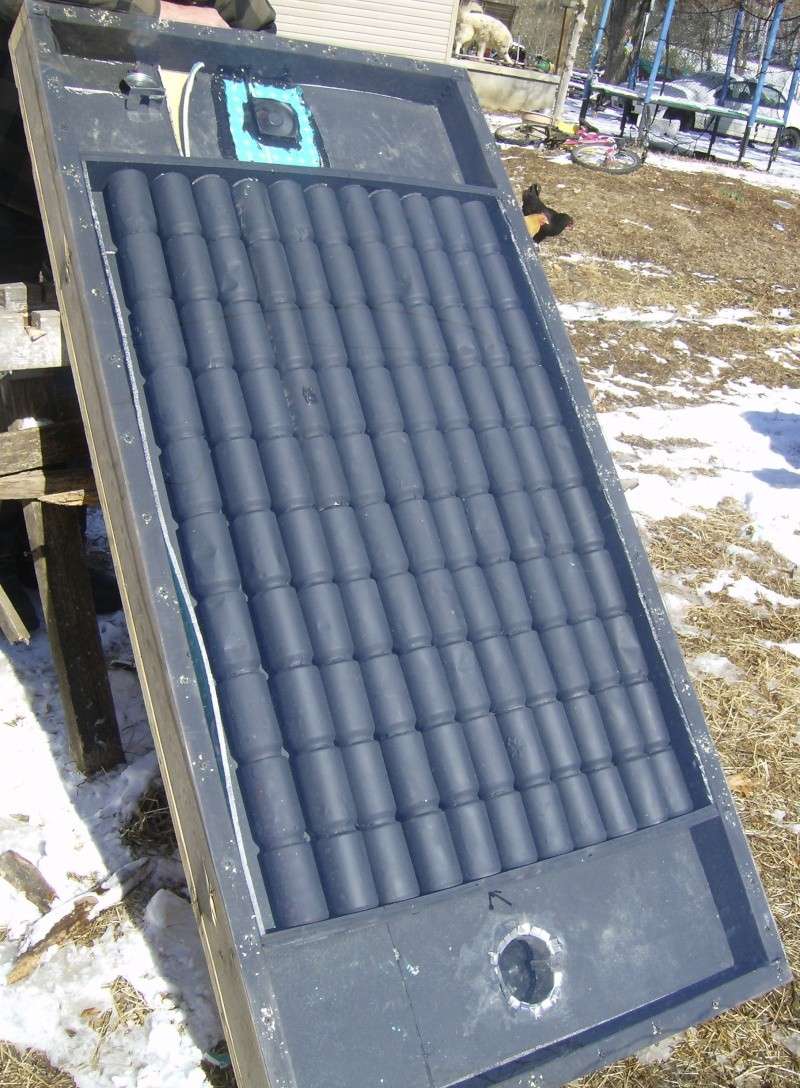 It got up to 225 degrees. and blows really hot air. Here is a drawing of the design.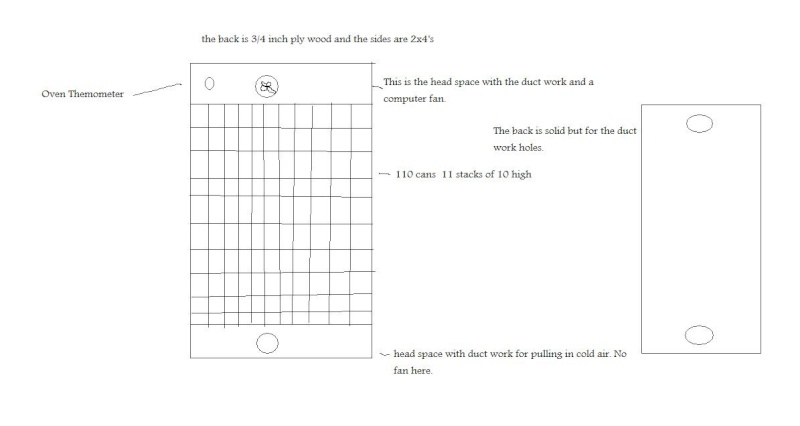 Hubby used a 9volt battery on it and it worked fine. This is a simple design where you use soda cans, wood, flat black paint, and some insulation. Hubby used the insulation we had left from putting onvinyl siding on out house but he also used thicker wood that you see on youtube videos. The fan is a computer fan as it was the only thing we could find that fit in the duct work. These can be made to fit windows or to sit out sidde and run thru duct work in your house. We are working on a smaller one for inside the window. It needs to be in direct sun to get warm. We used plexi glass on top as glass is to fragile for this big of a unit but old windows work well on top if they are the right size. (We did that with the solar wax melter for the bees wax) If you have any questions please feel free to ask.
* We are working on several solar and wind projects and I will keep you updated.
I'm printing this out for Joe to make a couple of. One for the barn and one for the greenhouse. Maybe even do one for the chicken house. What a wonderful idea. Can't wait to see what else you have going.
How long will it stay hot after the sun goes down? Or will it only heat in the daytime?
It stay hot for about an hour after sun down or so. It produces alot of heat and it was 32 degrees outside when we tested it. I could not hold my hand up to the hole for very long at all.
Similar topics
---
Permissions in this forum:
You
cannot
reply to topics in this forum