Top posting users this week
Most active topic starters
This was in one of my Family Fun Magazines and I thought it was neat and had to share. It reminds me of the slat lclay that Sonshine is doing.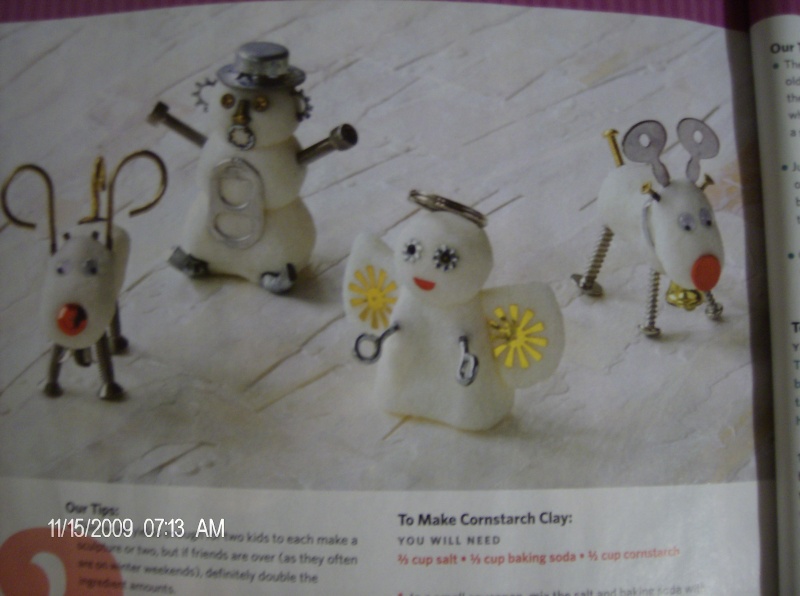 Here is a picture of what they made using scrap hardware and craft things around the house.
The recipe yeilds enough dough to make a scuplture or two depending on size. You do not bake these you simpley put them on a cookine sheet and cover with wax paper to dry and it takes about two days.
The recipe is as follows:
2/3 c salt
1/3 c baking soda
1/2 c corn starch
In a small sauce pan mix salt and baking soda with 1.3 cup water and bring to a boil. In a small bowl combine the cornstarch and 1/4 cup of water and stir well. When the salt mixture boils, remove it from heat and add the cornstarch mixture. Stir vigorously for a minuet or two to thicken the clay. Spoon it onto a sheet of waxed paper to allow it to cool before working with it.
---
Permissions in this forum:
You
cannot
reply to topics in this forum